Project Description
Project Brief
When we met our clients they were doing their own marketing and used temps to help with enrolling new clients. We took over the marketing aspect by upgrading their site to be SEO friendly, work with their staff to write meaningful, SEO friendly blogs that we also use in a social media ad campaign. The SEO work has seen their site grow from averaging 900 visitors to over 3,000 a month. We reduced the amount of Google PPC ads they were running and utilized that budget in Facebook were we could target their potential clients better. Their cost per lead metric has fallen over 200%. Lastly we used our marketing automation system to streamline their intake process. They have been able to save cost be eliminating their temps due to the automation.
Social Media Ad Campaign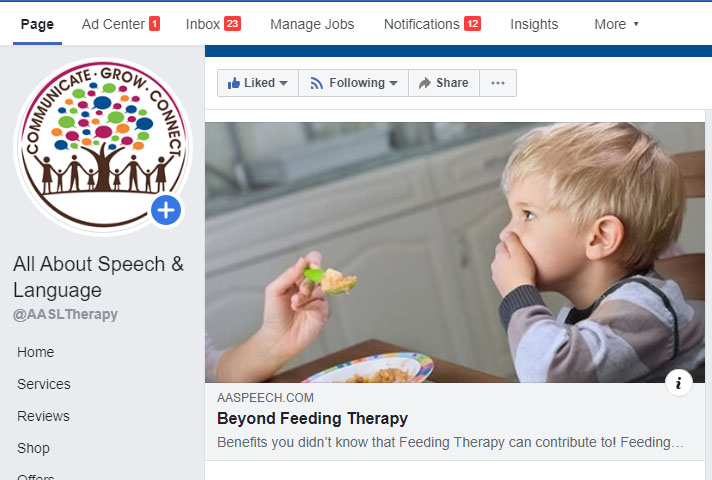 Automated Intake Process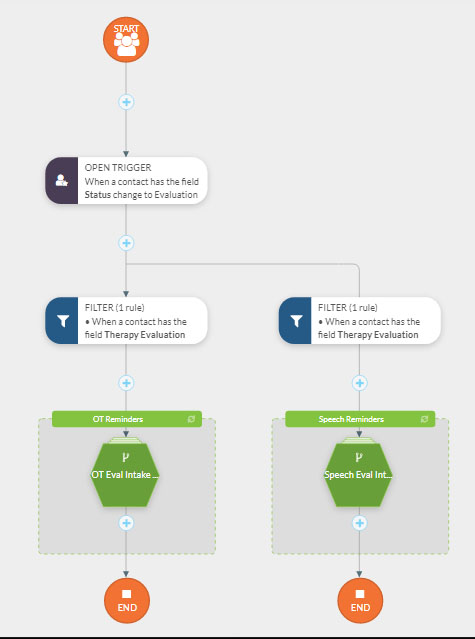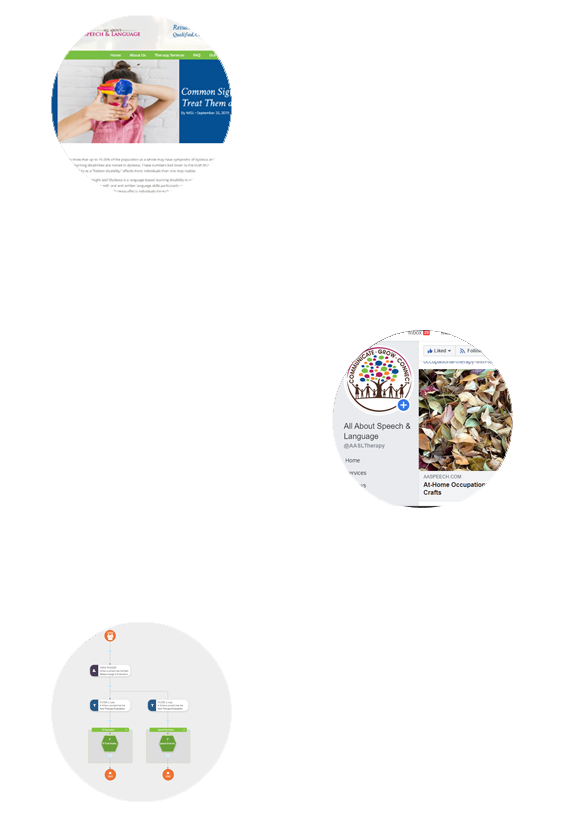 We overhauled their site, upgrading their SEO and adding SEO friendly blogs. We used the blogs as ad content for a social media ad campaign. The results were their cost per lead metric has fallen over 200%.
We identify behavior markers in each lead based on isurance, services needed and more to determine which are great leads, good leads or bad leads. This streamlines the intake process so leads self identify into groups.
After identifying the best leads, staff contacts the leads and if they want to enroll, they are placed in an automatic que to get the properpaperwork completed online. Reducing costs as staff no longer double entries paperwork and needs to follow-up with individuals to get paperwork completed.
Social Media Advertising
98%
Marketing Automation & CRM
96%
Helping Clients Grow & Streamline Operations
HVH Consulting was able to increase traffic to our client's website by integrating SEO into their existing site along with blog writing. Additionally we added leads by creating and executing a social media ad campaign. We then automated the process of identifying the best leads and lastly automating the intake process saving the client operational costs.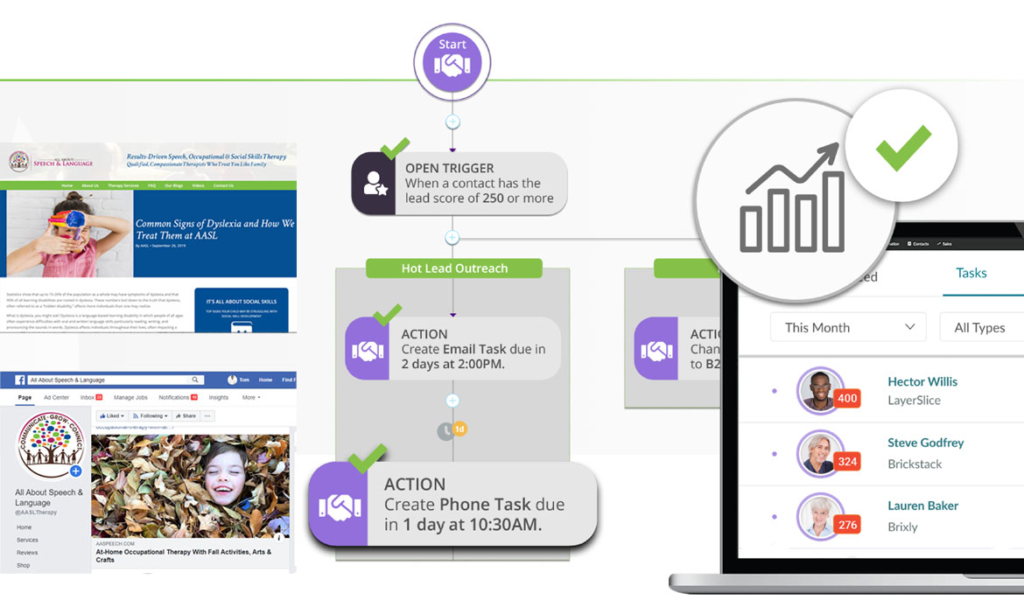 Excellent Results
Our client could not be happier and why not. When can working with one company grow your business and make your business more efficient! We helped our clients open a new location due to the growth provided by HVH and the fact that using HVH's marketing automation software, they were able to cut costs which increase their cash flows enough to open a new clinic.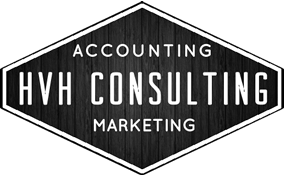 We're Here To Help Your Business Grow!
Through Creative Ideas, Innovation & Sheer Determination