OUR MISSION IS TO HARNESS OUR CREATIVITY INTO A VIABLE SOLUTION
We understand that your time is money. That is why we have collaborated to offer multiple behind the scenes business services in one place. No need to find a web designer, bookkeeper, payroll specialist, tax accountant, marketing specialist and SEO/PPC specialist. Walk into HVH Consulting for Accounting and Marketing Services and you can meet with a Certified Public Accountant and Chief Financial Officer about your accounting and tax concerns and a Chief Marketing Officer about your marketing strategy all in one place.
YOU DO WHAT YOU DO BEST AND WE WILL DO THE REST!
We Thrive On Challenging Projects That Produce Bigger Rewards.
The Right Tools. The Right Solution.
Whether you are looking for an end to end system that integrates marketing and sales or just a flyer designed, we are your source for marketing.. Graphic Design/Video Production
Images and Videos tell a story, share a feeling and reveal information to your viewer.
Images & Videos Tell A Story
Rest assure we will incorporate beautiful imagery & video into your project so it stands out to the world.

Automated Marketing/CRM Solutions
We don't stop at beautiful marketing pieces, we make sure we track marketing all the way to a sale
We integrate marketing and sales to ensure ROI
Options are useless without a clear understanding of what they do. We include intuitive, easy to use options.

Responsive Web Design, SEO, PPC, Social Media
We will get you noticed online and ensure no matter what screen size or device, your content will look amazing.
Internet Marketing
Your content matters most, and needs to be accessible anywhere, anytime. We get you noticed on search engines, social media and other targeted sites.
Meet Your New Best Friends, Our Gurus.
Photography/Videography
90%
Content Writing & Development
95%
We Are Global And Have Helped Clients Worldwide.
WE MEASURE OUR WORTH WITH METRIC
WE HELP YOU SET MARKETING GOALS AND THEN MEASURE OUR VALUE AGAINST YOUR GOALS.
Planning
At HVH Consulting, we believe in the creation of marketing objectives and marketing goals as step one.
Execution
We use a myriad of marketing outlets. Whichever or any that work to meet your goals.
Measure
We measure at every level of you marketing and sales funnel so you know exactly what works and what does not.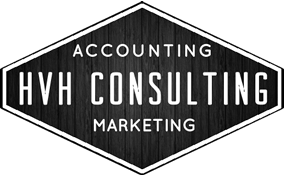 We're Here To Help Your Business Grow!
Through Creative Ideas, Innovation & Sheer Determination